When our clients and potential clients contact Misty Glaze via telephone, email or our online quote form, we receive a number of common, but important questions regarding misted up windows.
What causes Misted Double Glazing?
Let us provide you with our industry view on the causes of misted double glazing.
Double glazed units are air filled (between the panes) and sometimes Argon Gas will be used for extra thermal insulation. There is a Hot-Melt Sealant that holds the two pieces of glass together. Once this starts to wear down or receive damage such as a hairline crack or fracture (caused by the elements, previous installation or manufacturers) the double glazed sealed unit will begin to fail (this is known as a failed insulated unit). Condensation will then begin to build up between the panes of glass, causing the misted window effect.
Double glazed sealed units will NOT last forever and the seal that holds the two pieces of glass together will break down over time. This occurs on all makes of IGU (insulated glass unit).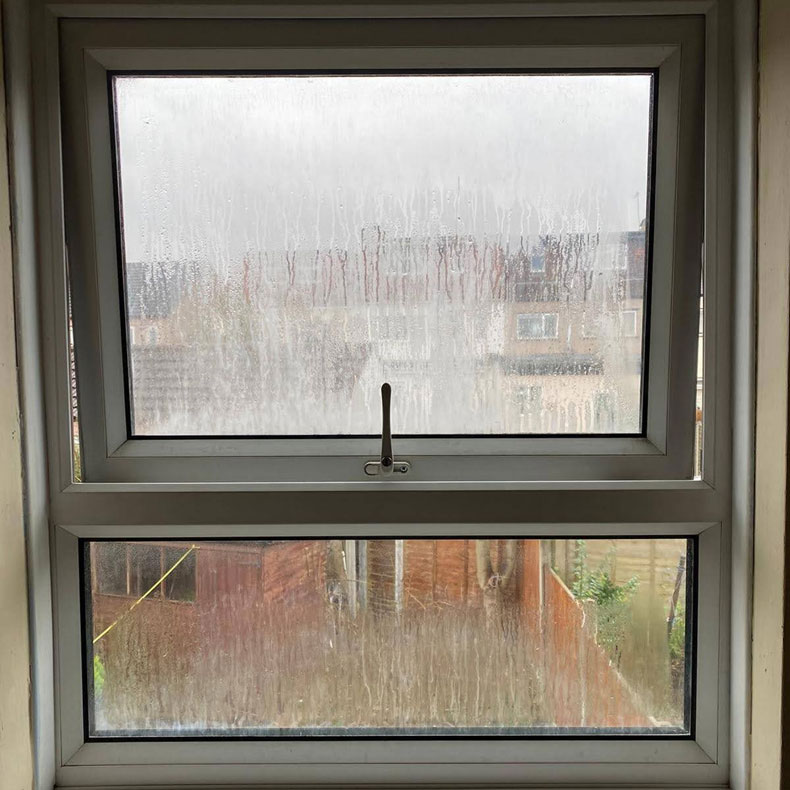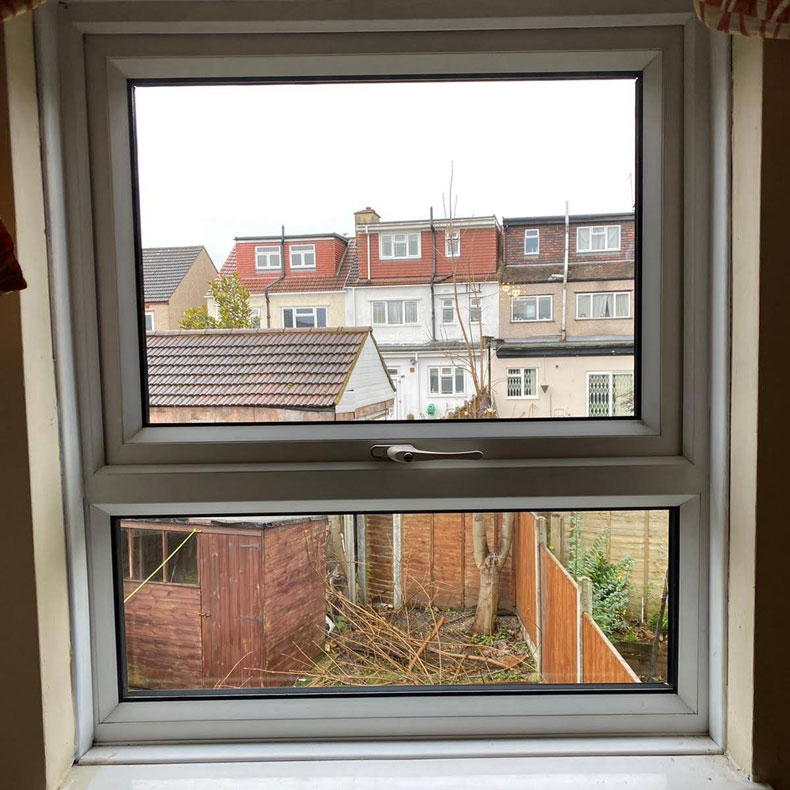 "Misted window panes have nothing to do with the window frames or the black rubber gaskets on the window frame. The double glazing seal that holds the two panes of glass together is NOT visible. No matter how short or shrunken the black or white rubber gaskets have become, they will not be the cause of the misted up window."
How do you fix Misted Windows?
At Misty Glaze we believe the only way to combat a misted window is to replace the affected glass panes ONLY. This is a guarenteed solution to remove misted double glazing and an install always comes with full warranty. We are asked if we use the hole drilling kits to re-fill the double glazed unit with warm air. In our opinion this doesn't always satisfy the customer and is a temporary misted window repair, drilling and filling the double glazed unit with warm air will not solve the problem.
Can Misted Windows be repaired?
Misty Glaze can repair and restore the existing window by replacing the misted window pane. This is referred to as misted window repair, but we wouldn't actually repair the existing glass pane that has become misted up. You will be surprised how cost effective misted glass replacement is compared to the hole drilling technique.
How much does it cost to replace Misted Double Glazing?
This is the most popular question of all! We provide an online estimate calculator to give our clients a rough costing for replacing misted windows.

Why not try our calculator for yourself…
Get a estimated price
Each misted window replacement can be different, from household to household or commercial property, the costings depend on a number of questions:
Are the window frames glazed from inside or outside?
What are the existing glass specifications, i.e. the type of glass?
Working heights, if apartments are not on the ground floor, we need to ensure the windows are accessible to us (this is not an issue if the glazing beads are inside the property)?
What are sizes/measurements of misted window panes?
What type of window frames are used for the misted glass?
Well look no further, because if you are reading this artcle, you have found the perfect company that can help restore your existing double glazed windows.