About Us
Misty Glaze was founded out of a need for high quality, affordable double glazing repair services. With two offices in both Ongar, Harlow and Buckhurst Hill, Essex, we focus on replacing failed double glazing with window condensation problems. We replace cloudy double glazing, blown windows, cloudy glass and double glazing condensation to look like new windows.
Cost Effective

Misty Glaze will guarantee to save you thousands of pounds on just replacing your double glazed sealed units.

Less Disruption

The process is less disruptive than replacing windows with quick and simple glass replacement with the minimal disruption.

Environmentally Friendly

Our process produces ZERO waste to landfill and significantly reduces carbon emissions through extending the life of existing double glazed windows.
Misty Glaze – Replacing your cloudy double glazing
Misty Glaze was established to repair and replace blown windows and cloudy double glazing. Our service and technique has been developed to save you both time and money to help with any foggy window repairs. Covering Essex, Herts and London, we are an affordable alternative to both home owners and businesses that suffer from double glazing problems and cloudy double glazing.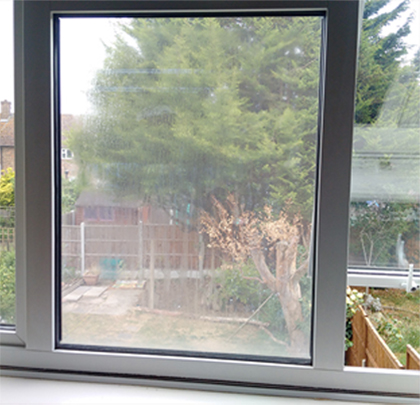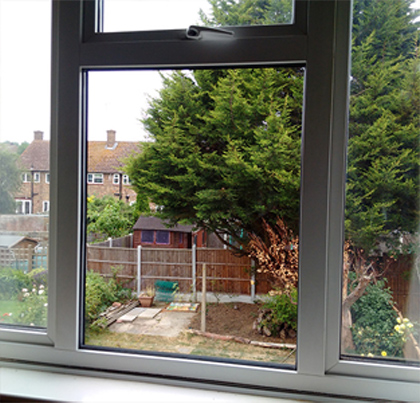 Misty Glaze is a company founded with one clear principle, to many people being mis-sold expensive and unnecessary replacements to perfectly good uPVC windows. Entire frames were being changed when it was just the glass that had failed. For many people that have window condensation problems or cloudy double glazing, they have been misinformed by double glazing companies selling a full new window. Here at Misty Glaze we just replace the panes and never the frames.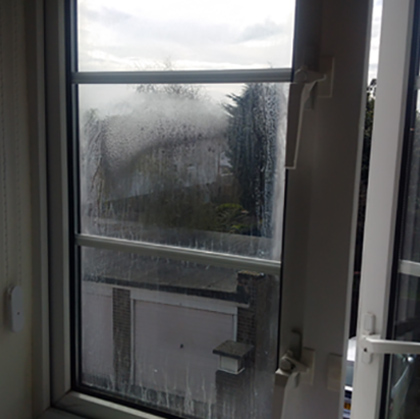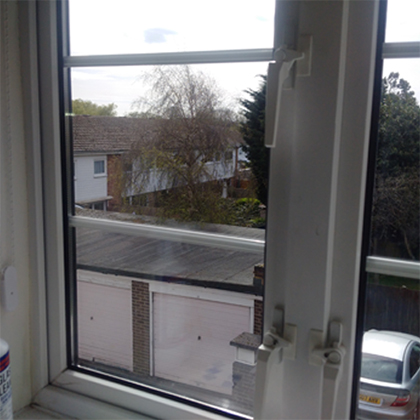 Window condensation problems and double glazing problems
No job is too big or too small for Misty Glaze, we can replace one unit in your home or thousands of units at your office block. Our team will only ever give you honest and clear advice and we value all of our customers equally. Whatever your double glazing issues, double glazing condensation problem or that dreaded cloudy double glazing, Misty Glaze is here to help you!
We care about your home or business as much as you do, that is why we have fully qualified team members with over 21 years experience within the window industry. Ensuring that we match the glass we replace with the glass of your existing windows – Unlike other companies that claim you need to replace the lot or live with a mismatch…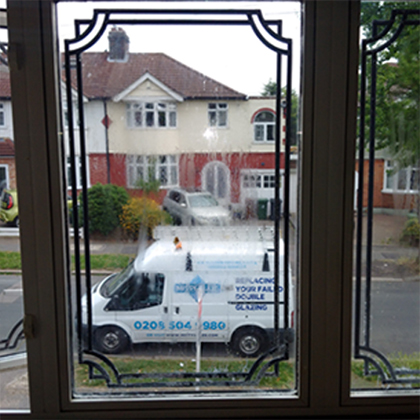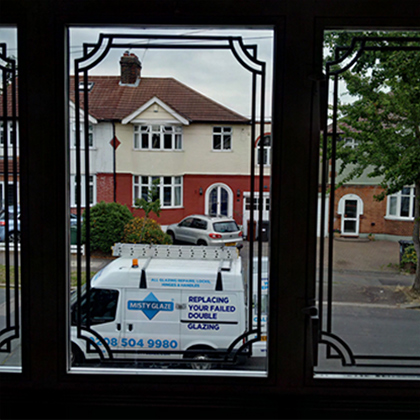 Blown windows that can simply be repaired
Double glazing companies have a bad name, but you can rest assured with Misty Glaze we only ever fix or replace sealed units, this means that you are guaranteed a level of care you will not get elsewhere.
If you have double glazing problems such as blown windows, double glazing condensation problems or in need of foggy window repair. Then please give us a call and we promise to be honest and give you the best advice, remembering that we only replace the panes and never the frames.
Our friendly team operate in the Buckhurst Hill, Chigwell, Ilford and Loughton areas. As well as covering most of London, Essex, and Herts.