Before we can provide an estimate, our glass and glazing specialists would require the following information from you: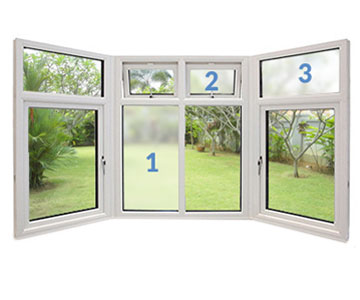 1. Number of affected windows
The units are each individually sealed. If you have a window frame that has 8x DGU (like the one in the picture), maybe just 3 panes out of the 8x are effected by window condensation problems. Meaning that you would only require an estimate on the 3x affected unit.
When enquiring, the window in the image (like this example) would be described as just 3x double glazed unit.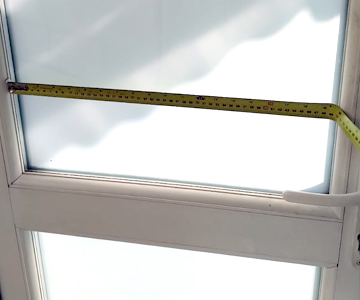 2. Rough measurements
We do ask our clients to take a site line measurement (as shown in the picture) to get the most accurate estimate back for the affected double glazed units. This is just a rough size and will not be the final size. This isn't a problem if you are not confident in the sizes that you send to us.
These measurements do not need to be exact!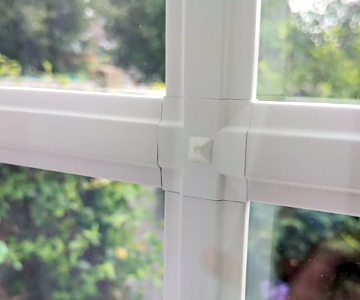 3. Type of unit (photos)
We do like to see a picture of your window condensation problem. This will ensure we can match any designs or glass patterns. It will also help to identify if the replacement double glazed units are glazed from the inside or outside of the property.
Images can be easily attached to our online FREE quotation form