If you're wondering this, then the good news is, yes you can! When it comes to double glazing replacement, it could be easier and more affordable than you think.
However, there are some factors that come into play when you're looking at the replacement of your double glazing. Like whether your windows are already double glazed. If they are, you're in luck, because it's really simple to replace just the glass.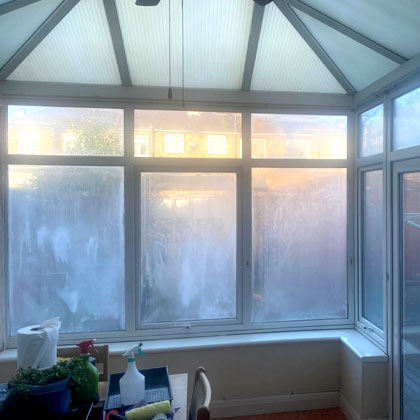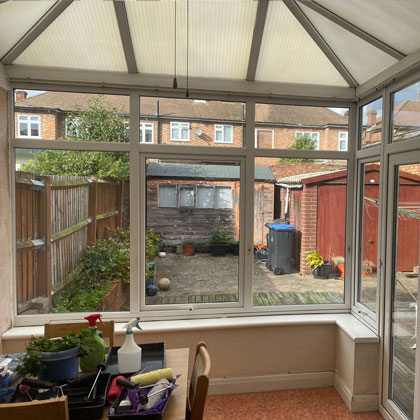 Why would you want to replace just the glass?
Many salespeople may try to convince you that you need to replace the entire window frame, but this might not be necessary. Because you could replace just the glazing and save yourself hundreds or possibly even thousands by doing so.
Perhaps your window frames are in good condition, but the glass has diamond or square leaded window panes, coloured fan lights or you've got condensation. If this is the case, simply update the glazing and you'll be amazed by the difference it makes. What may look dated now, could look so contemporary with a straightforward facelift. And it's not just clear glass that can make the difference.
You can also update the obscured privacy glass in your bathroom. All too often, it's the window that dates a bathroom. And a simple double glazing replacement might be all it needs. Bathroom window glazing options used to be extremely limited, but not anymore. There's a wide range of styles to choose from, all of which will completely enhance the look and feel of your bathroom.
Beyond looks, it's important to think about how efficient your windows are, especially now that fuel prices are increasing. It's worth considering A-rated double glazing replacement which will massively upgrade your energy efficiency. They're far more insulating, which in the long term could save you money, not to mention, they're also more environmentally friendly.
Is replacing just the glass more affordable than replacing the whole window?
Double glazing replacement can cost from 50% – 80% less than the cost of replacing the whole window unit. Which makes it a real budget-friendly contender. It's also far less disruptive when you think of the work, mess and time that goes into removing the frames, installing the new units and repairing the surrounds – both inside and out. Each glass replacement can be done incredibly quickly, often within half an hour and it's a very clean and straight forward process. Better still, there is no need to rush or panic to get the double glazing repaired before the decorating, tiling or other home improvements are carried out.
Can the glazing alone really help to reduce energy costs?
Around 25% of heat can be lost through windows of a house that's not. And this can have a huge impact on monthly fuel bills. During winter months, a home with A-rated energy efficient glazing will be warmer because draughts are excluded and less heat is lost. And during summer, the same glazing will help to reduce heat radiating in. Making efficient glazing a win-win situation.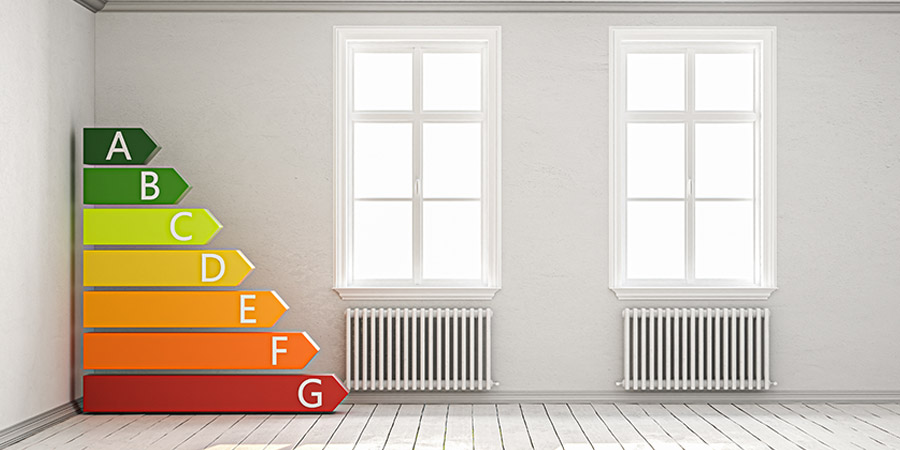 How do you replace just the glass?
Double glazing replacement is simple, if you know how – it's always best left to the experts. Because most windows have either an internal or an external beading system to hold the glazing in place. And it's essential to know the difference. Internal glazing has beading on the inside of the frame, that means that when the glass is replaced, it's done from the inside of the property. This is probably the most secure design.
But that doesn't mean that external glazing isn't safe. In fact, almost all windows and doors that have this system in place have unique security features that prevent the glass being released from the outside.
And the glazing systems don't end there. There's also the back-wedge glazing system that's been popular for over 30 years, with most aluminium frames hosting this design. When replacing the glass on this system, the back-wedge gaskets are taken out from inside of the property, and the glass is pushed inwards to release the exterior beading. The double glazing replacement is then installed following this process in reverse. It sounds simple, and it really is, but only to those in the know.
So, there you have it, there are so many reasons to update the glazing in your windows. As well as the obvious cost saving you'll be making, compared to replacing the whole window unit, you can reduce heat loss, cut the cost of your energy bills, reduce outside noise and improve the look of your home.
It's a simple process that can be done quickly, easily and at an affordable price. And if you're just replacing the glass, there's less waste in landfill. There are so many advantages to double glazing replacement.