Whether it's due to accidental damage from a football, a home improvement accident, or even criminal damage, most homeowners will at some point find themselves in a situation where they need to replace a double pane window.
Reasons to replace your window glass can be many and varied. In most instances, window glass replacements are needed due to sealed unit damage – such as cloudy or misted double glazing, foggy windows and the frustrating condensation caused by blown seals.
You'll want to shop around carefully when pricing up a double pane window replacement. This guide will walk you through what you can expect to reasonably pay out. Like most industries, glazing and glass manufacturing has changed a lot post-COVID and there have been many price increases at almost every stage of the process.
It's important to note that there are many factors that can significantly affect cost and this article provides a rough indication for a double pane window replacement in the UK, as opposed to replacing an entire frame or complete new set of windows or doors. Costs below are an estimate and, naturally, can vary from location to location.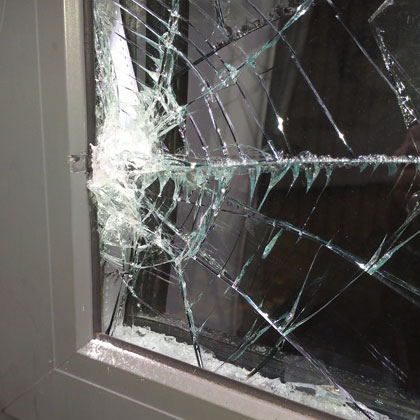 For example, in the London area any costs are likely to be significantly higher due to vehicle charges such as Ultra Low Emission Zone (ULEZ) fees. If the glaziers you choose haven't got ULEZ compliant vehicles, then parking charges and the impact of a lengthy traffic jam can really make a difference.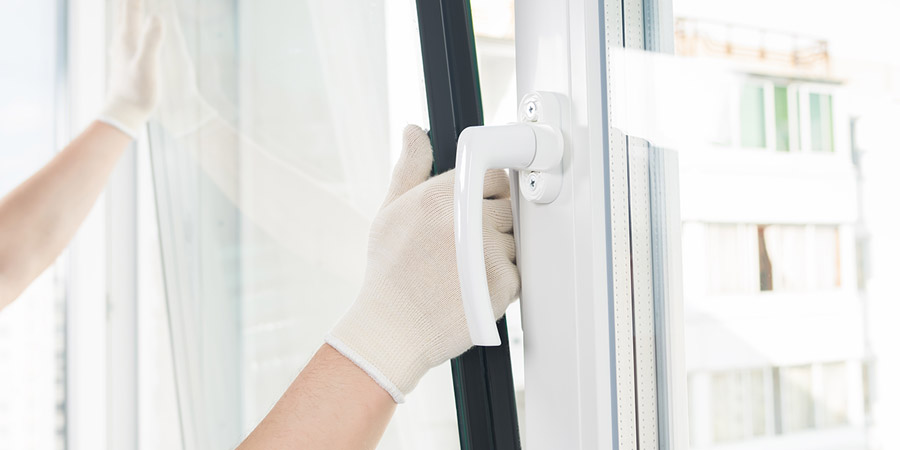 Costs to replace a double pane window
Let's look at the base average cost for clear standard double glazed sealed units inclusive of site survey:
Local glaziers vs DIY
Most double glazed units can be purchased from a local glaziers, if they offer manufacturing services to the general public. Whereas keen DIY experts may be able to measure up their own windows and order them. Below is a cost comparison between the two:
Local glaziers*
Small size double pane windows: Between £50 – £175 (+vat).
Medium double pane windows: Between £75 – £200 (+vat).
Large double pane windows: Between £125 – £250 (+vat).
DIY option*
Small double pane windows: Ranging from £30.
Medium double pane windows: Ranging from £60.
Large double pane windows: Ranging from £100.
* Sizes are based on: Small window 200mm x 200mm, Medium window 500mm x 1200, Large window 1200 x 1200
Costs to replace a double pane doors
Below we have the base average cost for clear standard double glazed windows within doors inclusive of site survey:
Types of doors
Small back door (top or bottom) with toughened glass: £150 – £275 (+vat).
French door glass replacements: £175 – £325 (+vat).
Sliding patio doors: £250 – £500 (+vat).
Type of glass in doors
For double pane windows within doors, you'll need to use either toughened or laminated glass to meet safety standards. Toughened glass is always the more cost effective option. Sliding patio doors tend to have larger areas of glass so replacements for these will be more expensive. Depending on glass specifications and sizes.
If any of your window glazing has square or diamond-leaded designs, or Georgian bars, you can expect to add on another 25% to 50% extra to any of the costs listed above.
Newer windows and doors, especially those that are bi-folding, will more than likely have A-rated glass specifications. This can also add between 40% extra at the lower end and up to 90% at the higher end of what you might be spending.
Bare in mind – it is rare to get an hourly rate, as most glaziers will charge per window and each replacement will vary according to time, location and other scenarios. Most of which is impossible to identify and prepare for until work begins.
If your windows are still under warranty you should be able to contact your current glazing company to replace your glass units, although many find that cracked or broken windows are not covered.

Why not try our calculator for yourself…
Get a estimated price
Before contacting a glazing company
To ensure the most accurate estimate for a double pane window replacement, make note of the following, then share as much of the information with your chosen glaziers as possible:
What frames surround your window glass? uPVC, Timber, Aluminium?
Can you see glazing beads on the inside of the building, or are they externally glazed?
What floor level of your home is the relevant window situated?
What is the size of glass needed? (This doesn't have to be perfect, just measure what you see. This will help your glazing company obtain the most accurate costings.)
Is the glass clear? Does it feature any design work? Is it obscured privacy glass, perhaps within a bathroom or a toilet window?
Whenever you're able, sharing photographs of your windows showing as much detail as possible is highly advisable.
If, after considering all this, you decide to undertake the window replacement yourself, you must have all the right tools and protective safety equipment. Glass is a very dangerous material to handle without the correct knowledge and experience. However, with the advice outlined above, you should be much better equipped to manoeuvre your way to a successful job.